Sail with us as individual
Would you like to do something really different and are you ready for a real adventure? Would you like to learn how to sail or learn more about countries in a truly special way? Then sail with us on board the Wylde Swan.
From the moment you step on board you'll experience the uniqueness of life on a boat. The world slows down when you're on board the Wylde Swan. There's no rush and time is suddenly in abundance. The rhythm of the day and the cadence of the sea create space and peace. Along with other guests and the crew, your voyage over water will be an experience to remember, maybe even life changing. Gone are the deadlines, twitter, influencers and screens. Endless distractions make way for the endless horizon, time for yourself and real conversation, a book…
But it's not that there's nothing to do on board! There's something to do throughout the day (and night). Help the crew set and trim the sails, pick up a paintbrush, or grab a pair of binoculars and learn the basics of navigating the open seas.
Life on board varies according to where we're sailing. If we're at open sea a lot, then a 24-hour system works brilliantly. If we're more often closer to land (so maybe at anchor or moored in a harbour), then we try and maintain more of a day and night shifts.
00:00 – 04:00
Dog watch.
07:15 – 07:45
Breakfast – first shift.
04:00 – 08:00
Day watch.
08:00 – 08:30
Breakfast – second shift.
08:00 – 12:00
Forenoon watch.
10:00 – 10:15
Coffee break.
11:15 – 11:45
Lunch – first shift.
12:00 – 16:00
Afternoon watch.
12:00 -12:30
Lunch – second shift.
12:30 – 16:00   
Joint programme.
15:00 – 15:15   
Coffee break.
16:00 – 20:00   
First dog watch.
17:15 – 17:45   
Dinner – first shift.
18:00 – 18:30   
Dinner – second shift.
19:00 – 20:00   
Presentation of the day.
20:00 – 24:00   
First watch.
The night watches when sailing are often very special. All is quiet around you on the boat, it's just you and your watch mates on deck, and there is so much to see when the moon and stars allow… You'll see that one-to-one chats or small group discussions start easily. You listen to each other more carefully in the dark and it's easier to share sensitive subjects.
The meals you eat on board are prepared in the professional galley. It could be a luxury on-deck reception or a seven-course dinner magicked up by three chefs. Or it could be a hearty meal to keep a group of sailors on their legs in rough weather. We can cater to different diets and allergies. Sometimes cooking on board can be an interesting activity for guests sailing with us.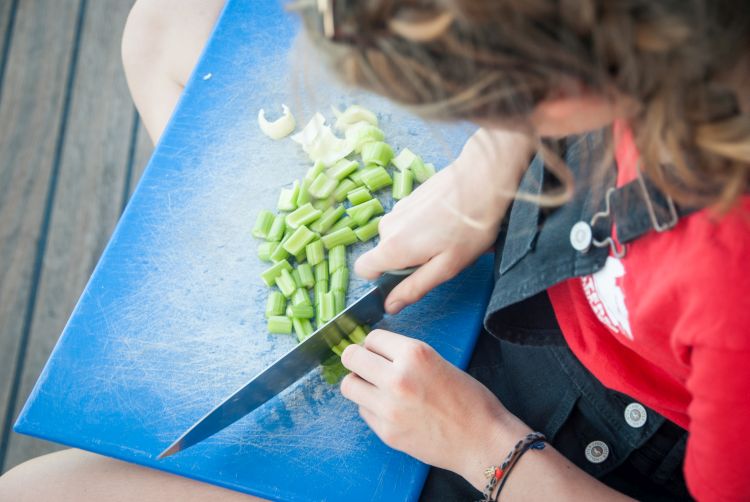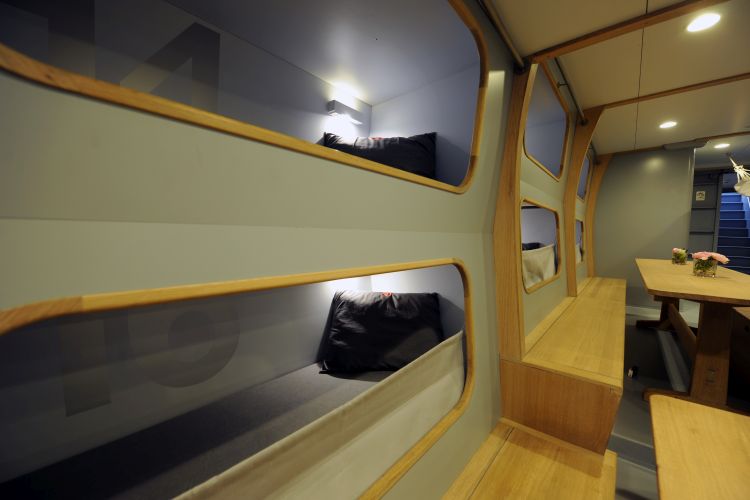 Most of the private bunks for our guests are located in the ship's huge belly, what we call the Main Hold. Living together on board is a fantastic experience whatever your age. It means that the one of the most important parts of the sea voyage, the group process, can develop, and for leadership voyages the set-up is ideal. The group process, and your role within the group, is incredibly important on our voyages.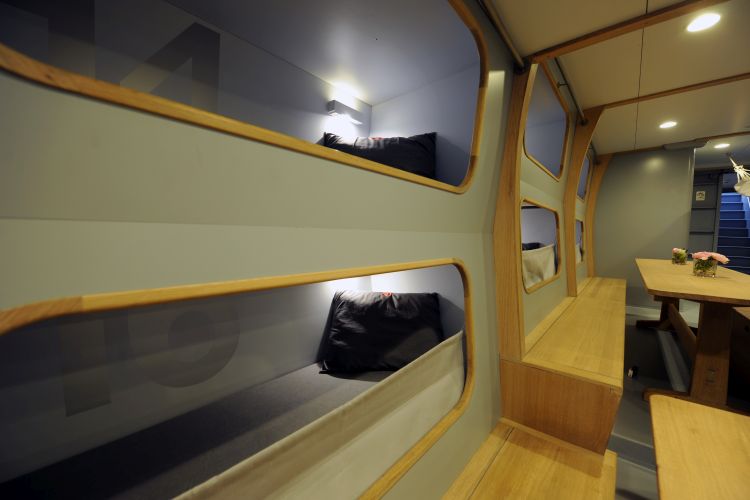 Contact with the outside world
Of course, there are different ways for the Wylde Swan to be in 24/7 contact with the outside world. In case of emergency, we can always be reached and can always reach others. The systems we have are listed in the next column.
During the voyage, the captain speaks at least once a day about what the current situation is, where the ship is sailing and what the plans are. These are always good moments. And there's always, 24/7, someone you can immediately talk to, ask your questions to or discuss things with.
Thee Wylde Swan has the following means of communication:
The Wylde Swan sails under the Dutch flag and meets all requirements set worldwide, European-wide and nationally. Our crew's certificates are also always up-to-date and we carry out exercises on board to practice for different situations and to maintain a high understanding of safety.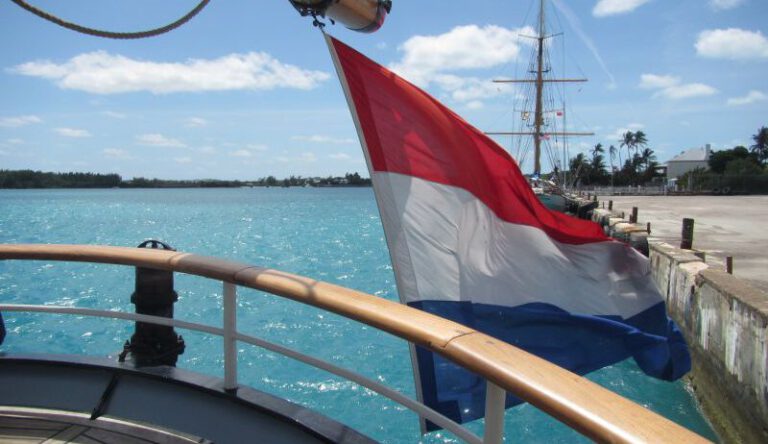 Our crew's passion is to provide a challenging and hospitable environment for our guests. The Wylde Swan crew are well-trained professional sailors with some of the crew being volunteers.
All our voyages are full board including coffee, tea, etc. Drinks at the bar and excursions are on tab and can be settled by bank card on board.
Getting to and from the ship
You can arrange the journey to and from the Wylde Swan yourself. We will inform you where and when you will be coming on board – and when and where you will disembark. You can usually find a flight easily using Skyscanner.